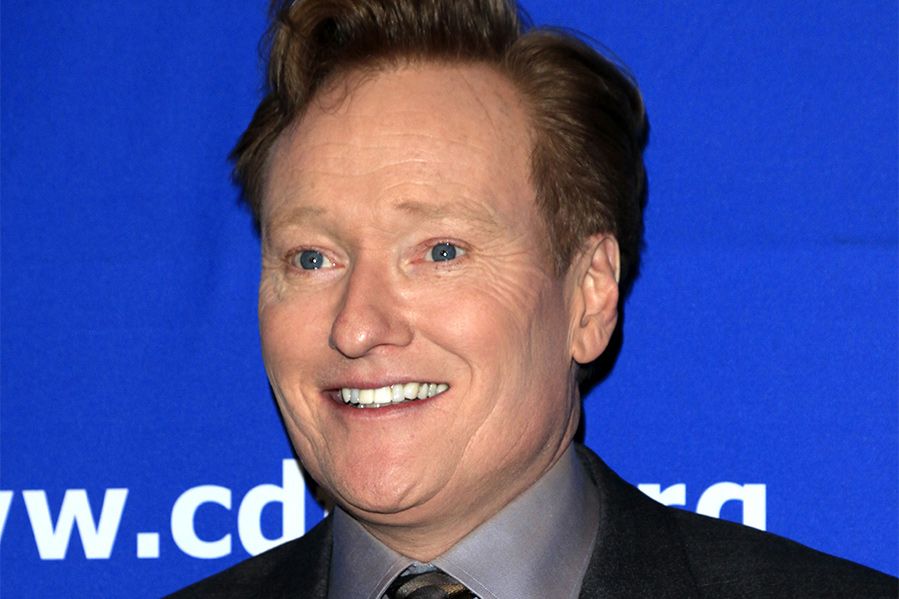 Although same-sex marriages are legal throughout the United States, it can be difficult to find a minister to solemnize LGBTQ unions. Some religions and denominations have rules that may prohibit individual clergy from marrying gay couples or doing so in houses of worship. While couples can be married by judges or justices of the peace at a courthouse, some want to be solemnized by a minister. The Universal Life Church makes it easy for anyone to become ordained and legally authorized to marry couples, straight and gay. All-around funnyman Conan O'Brien has been an ordained minister through the ULC since 2011; he became a minister to legally join a member of his staff and his spouse in marriage.
A Multifaceted and Multitalented Minister
Conan O'Brien is a comedian, television host, actor, writer, producer, and podcaster. He has hosted several late-night talk shows for almost three decades, including "Late Night With Conan O'Brien" and "The Tonight Show with Conan O'Brien" on NBC and "Conan" on TBS. O'Brien was also a writer for high-profile comedy shows such as "Saturday Night Live" and "The Simpsons." He has a very popular podcast, "Conan O'Brien Needs a Friend," that has included guests such as President Barack Obama, First Lady Michelle Obama, and fellow talk show host Stephen Colbert (also a ULC-ordained minister). He has performed as a stand-up comic on several tours. O'Brien has also hosted and emceed the Primetime Emmy Awards and the White House Correspondents' Dinner.
Humor has always been a big part of Conan O'Brien's world of work. While an undergraduate student at Harvard University, he was a writer for The Harvard Lampoon, a humor publication. He was also a president of the Lampoon during his sophomore and junior years. While in college, O'Brien also worked on a spoof of the video game "One on One: Dr. J vs. Larry Bird," where the Boston Celtics basketball team played against a troupe of ballet dancers. O'Brien's natural gift of gab and easy facility for humor have served him throughout his professional career. You can imagine how these talents would serve him as a marrying minister.
To Have and To Hold and To Broadcast
In November 2011, Conan O'Brien performed a wedding live on his talk show "Conan." He officiated the marriage ceremony of his show's costume designer, Scott Cronick, to his partner, David Gorsheins. The wedding was the final segment of this show, the last to be taped in New York, which legalized same-sex marriages in June of that year. O'Brien received his ordination from the ULC two weeks in advance to perform the ceremony, and he talked about this as part of the show. 
The wedding was held at the Beacon Theater under a chuppah, a traditional Jewish wedding canopy. Cronick was escorted by his favorite celebrity, television personality and producer Andy Cohen. Cronick walked past several rows of the live audience and up to the stage, where he was joined by Cohen. Family and friends were also seated onstage surrounding the chuppah.
Cronick and Gorshein exchanged vows and crushed glasses with their feet as part of a Jewish wedding tradition. Citing the power vested in him by the State of New York and the Universal Life Church, O'Brien pronounced the pair as husbands.
Although same-sex marriage is legal throughout the United States, it's not always easy for LGBTQ couples to find ministers who are able and willing to solemnize their unions. Becoming an ordained minister through the ULC is a way for you to be of service to friends, family, and other people you know. You don't have to be a funny person or a professional gabber to perform a ceremony. The ULC provides you with the knowledge and documentation you need.