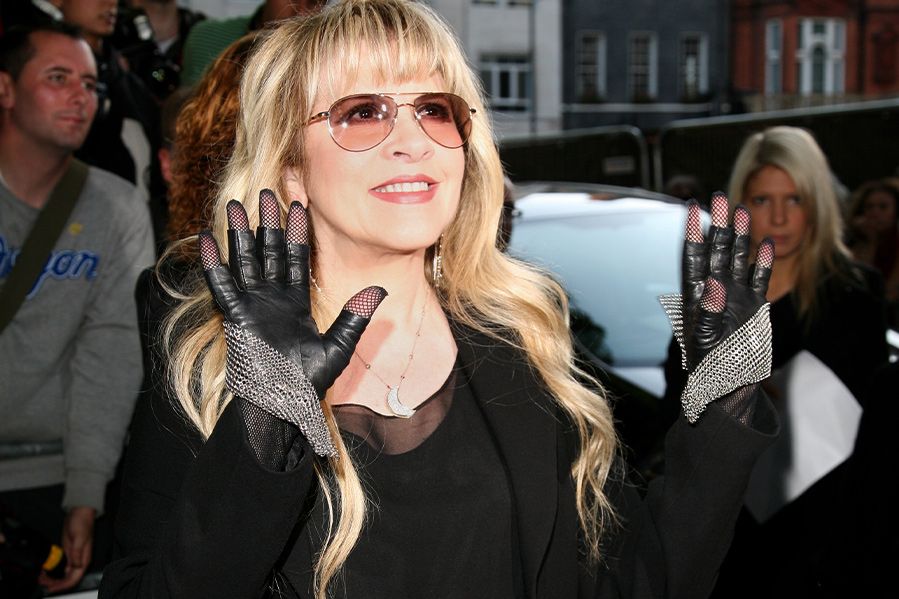 The name Stevie Nicks is one that conjures up some very specific imagery. Whether known for her solo career or her work with Fleetwood Mac, Nicks has been a longstanding figure in the world of music for many decades now. Though her experiences in life have not always been pleasant, with many private dramas unfolding in the public eye, Nicks has proven resilient in her passion for love. This is clear from her exceptional abilities as a composer and lyricist, though it is also evident in the way she lives her life. 
Stevie Nicks is one of the countless celebrities who serve as an officiant for the Universal Life Church. Learn more about the life of this songbird and gain some insight into how she became a minister.  
A Unique Voice
Stevie Nicks' story is forever linked with fellow musician Lindsey Buckingham. The two met in high school and discovered a shared passion and talent for music. With her family's blessing, Nicks dropped out of college to pursue a career as a musician. Thus, Fleetwood Mac was born and made a major impact on the sounds of the early 1970s. Though successful, Nicks and Buckingham had a tumultuous relationship that often became the subject of countless songs released by the band. 
Though their scandals and feuds became a part of the band's image, Nicks found it more and more difficult to continue a professional relationship with her former flame. After years of performances, Nicks split to follow a solo career in the 80s, which took off and showcased the range of her talents in bold new ways. 
A Spiritual Woman
One aspect of the life of Stevie Nicks that is as prominent as her abilities as a musician is her belief in witchcraft. This was long evident in her songwriting, with lyrics centering around mystic women and strange places touched by a bit of magic. In fact, her connection to witchcraft is so strong that she was asked to play a version of herself for the long-running anthology series "American Horror Story." Appearing during two seasons, Nicks was revealed to be an actual witch in this universe, and she sang several of her songs during her spots.
A connection to the spiritual plane has often been important to Nicks. In many interviews over the years, she has discussed her beliefs and how paganism and witchcraft have shaped her life as a musician. In fact, this is what led the singer to become an ordained minister through the Universal Life Church. Unlike many celebrities who keep the details of the services they perform a secret, one of the weddings she ordained was actually quite noteworthy.  
A Passion for Love
Because she worked in the music industry for so long, it makes sense that Stevie Nicks would become close friends with countless other performers. One of her closest friends in more recent years is the pianist and singer Vanessa Carlton. In 2013, Carlton was engaged to be married to fellow performer John McCauley of the band Deer Tick. At the request of Carlton and McCauley, Stevie Nicks officiated the marriage as a minister with the Universal Life Church. 
The details of this event were not made public for many years. However, in December 2017, Carlton shared an image of the wedding on social media, along with an image of Stevie Nicks performing the ceremony. Carlton's caption praises how well the fellow singer did in her role as minister.
A Way All Her Own
Stevie Nicks is a woman who has long given off an air of mystery, magic, and passion. Whether a fan of her music, her belief in the spiritual, or her dedication to the idea of love, it is easy to see why so many people have been transfixed by this singer over the decades.