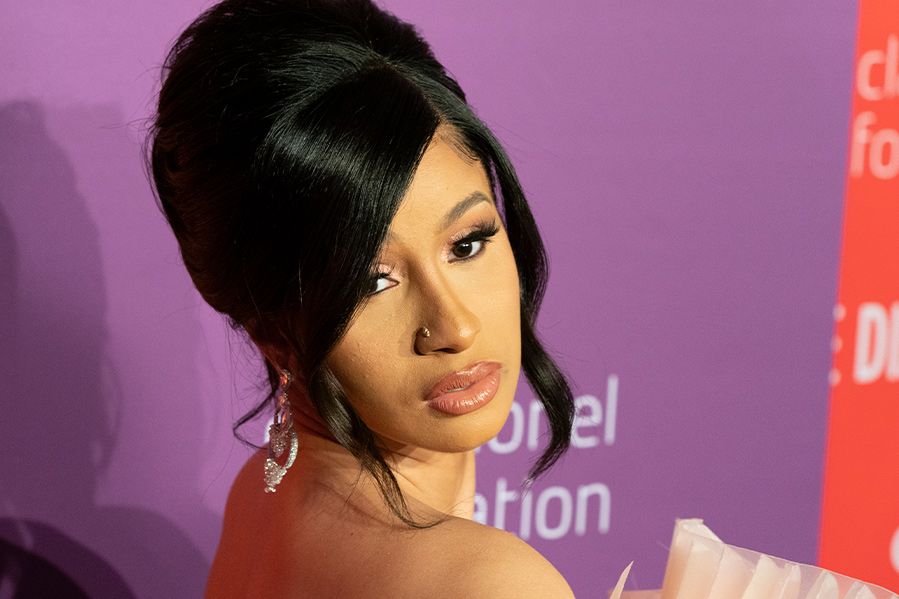 The rise of Belcalis Marlenis Almánzar is one of the most inspiring success stories in music and media today. Better known by her stage name, Cardi B, the superstar rapper has already made history as one of music's most celebrated female artists. 
The high-energy New York native initially made a name for herself online. Almánzar cultivated an audience by showcasing her humor and over-the-top personality using platforms like Vine and Instagram. She'd go on to be a cast member on VH1's popular reality show "Love & Hip-Hop" from 2015 to 2017. Around this time, she achieved her breakthrough single with "Bodak Yellow" and has remained a force in popular music ever since. While the success of her music is to be lauded, her emergence as an advocate for social causes is equally as impressive. 
Cardi the Activist 
Since her rise to prominence, Cardi B has used her platform to advocate for social change. She's been very outspoken on issues of racial equality and economic justice but also engages in activism in person. 
Cardi happens to be a fervent supporter of equality for LGBTQ Americans. While this fact is not widely known, she also happens to be an ordained minister of the Universal Life Church. In late 2021, Cardi B began her career as a minister by officiating a surprise for two beautiful brides.
Cardi Marries Shannon and Brandi
As a part of her exclusive Facebook "Cardi Tries," Cardi B helped two longtime lovers tie the knot. Brandi had convinced her partner, Shannon, that they were headed to a venue for an engagement party. Unbeknownst to Shannon, Brandi had been working behind the scenes with Cardi and Raven-Symoné to plan the surprise wedding of a lifetime. The two celebrities worked with Brandi to choose the wedding décor and helped her find the perfect dress for the occasion. They also took the time and care to provide her with much-needed emotional support.
Unfortunately, it is all too common for same-gender loving couples to lack the support of their loved ones. Brandi's mother did not support her marriage to Shannon, which was understandably upsetting to the couple. Still, Cardi's warm personality and sense of humor helped keep Brandi's focus on the joyous occasion at hand. With family and friends gathered, it was Brandi who revealed to the crowd that the supposed engagement party was actually a wedding. However, the surprises were just beginning. 
Brandi and Shannon made their way down the aisle hand in hand. Once they'd taken their places, the final revelation of the occasion was met with cheers and applause. With Brandi and Shannon standing at the altar, the officiator was revealed to be none other than Cardi B herself. The most surprised among the gathered was probably Shannon. As a fan of Cardi B, Shannon's reaction was one of laughter and excitement. 
Ultimately, the two exchanged rings and were declared married by Cardi B under the authority of the State of California and the Universal Life Church. The wedding was a beautiful occasion and a testament to the power of love in all of its forms. 
Minister Almánzar?
Cardi B went on to express how grateful she was to have taken part in Shannon and Brandi's big day. She also took to Twitter to tell the world that she has the legal authority to marry people. Shortly after this declaration, Cardi B also offered to officiate actor and political advisor Kal Penn's wedding to his fiancé, Josh.
It certainly seems safe to say that Cardi B is taking her responsibility very seriously. Will we see more weddings officiated by the musician and media personality? It seems like a safe bet!