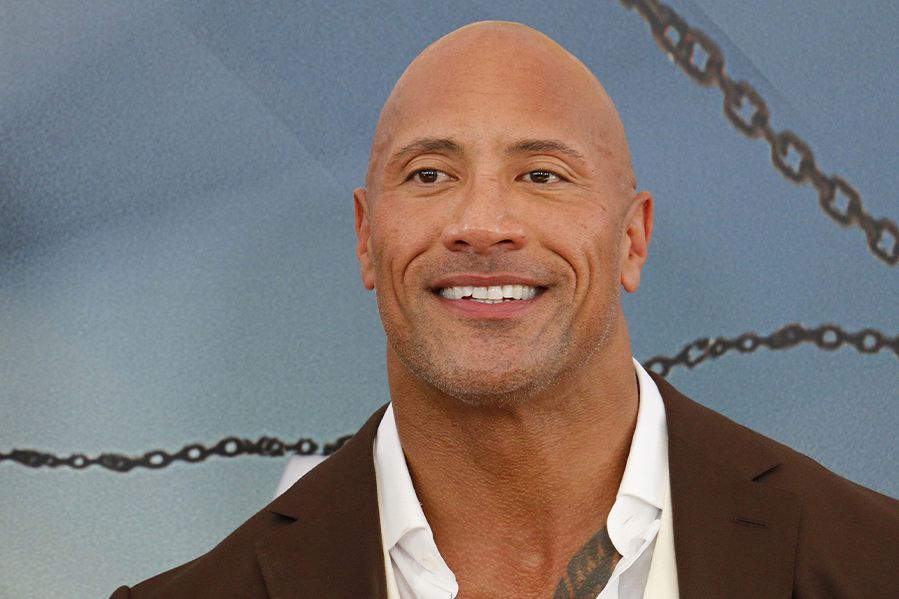 Committing to marriage is a big step, especially in the eyes of the law. While each state has specific requirements, your union has to be solemnized by someone officially authorized to do so. For many couples, the clergy may perform this according to a particular religion or faith tradition. Some go to a courthouse, where a judge or justice makes things official. The Universal Life Church provides a path to ordination for anyone to legally solemnize a wedding. Many have walked this path, including actor, businessman, and former pro-wrestler Dwayne "The Rock" Johnson.
A Large Man With a Larger Career
Dwayne Johnson is one of the most popular celebrities, thanks to his success, first as a wrestling superstar, and second, as an actor. As the Rock, he is widely regarded as one of the most successful and popular wrestlers of all time. For many years, he was the biggest name in professional wrestling, being the main performer in several of the most-watched events and garnering international acclaim. Johnson followed his eight-year stint in pro wrestling with a successful acting career. His films have grossed over $10 billion at the global box office, making him one of the highest-paid actors of all time. 
At a height of 6'5" and a billed weight of 280 pounds, Dwayne Johnson has the physical stature to match the large personalities he has portrayed both in the ring and on the big screen. Before he became the Rock, he had a successful college football career playing defensive tackle for the University of Miami. A full scholarship athlete, he was a part of the team that won the championship in 1991. As a college student, Johnson became a prolific speaker to the local community. Although he spoke to young audiences about education and avoiding drugs, these speeches may have been early signs of Johnson's superstar future and talent for officiating a wedding.
A Man for His People
In 2015, Dwayne Johnson was asked to be part of a surprise wedding for a fan. Nick Mundy, a longtime fan, worked as a correspondent for the online magazine and YouTube channel Screen Junkies. He thought he was taping a segment with Johnson to promote the earthquake disaster film "San Andreas." Johnson went the distance and became ordained with the Universal Life Church so that he could officiate Mundy's wedding. Mundy was pulled into a ballroom, where Johnson, decked in a tuxedo, awaited him with his fiancée, family, and friends. The superstar remarked that the couple's union was more powerful than the earthquake featured in his upcoming film.
A Minister of Many Talents
As is often the case with people in the entertainment business, Dwayne Johnson is also a singer. He has recorded music and performed on television. In 2019, Johnson blessed another union as a vocalist instead of an officiant. He and fellow actor Danny DeVito crashed a wedding, where they performed a duet of Nat King Cole's pop standard "Unforgettable." Not many people can say that they were married or serenaded by one of the world's most recognizable celebrities, but at least two can fondly recall how Johnson was a part of their special day.
You don't need over 200 million followers on Instagram to become an ordained minister. You also don't need to be an athlete capable of competing at the collegiate or professional level, but it's good to know that there's a path to ordination through the ULC. Whether you want to help out an adoring fan, longtime friends, or complete strangers, you play an important role as an ordained minister. Couples cannot legally marry without an authorized officiant. As an ordained minister, you can be "the rock" for a happy couple ready to tie the knot.