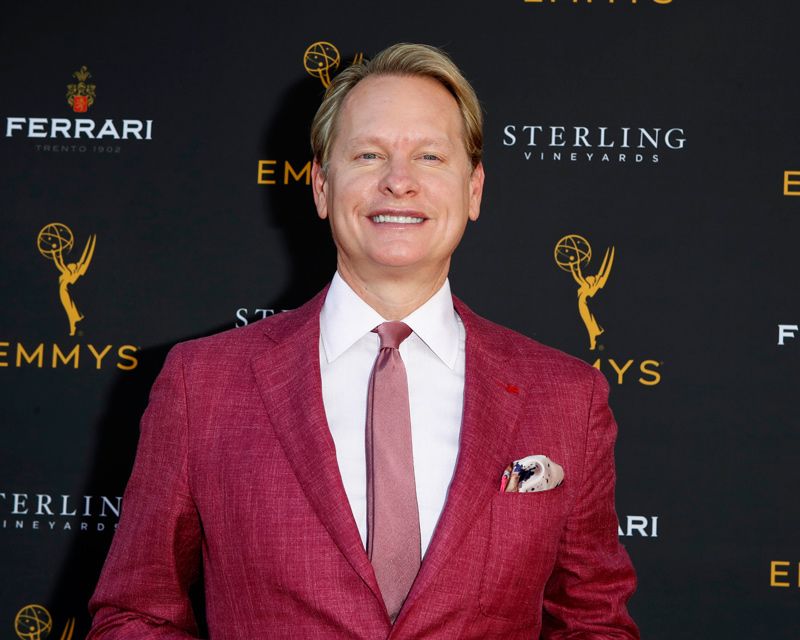 Weddings and marriage ceremonies can take on various forms. Generally, it's up to the couple to decide the where, when, and how regarding their nuptials. Anyone bankrolling the event might also have a say. Typically, the government has no say about the ceremony itself other than a few non-negotiables. One of these non-negotiables includes who is officiating the wedding. Each state has its own laws when it comes to weddings, but from sea to shining sea, the ceremony must be officiated by a member of the clergy, a judge, a justice of the peace, or an ordained minister.
Many celebrities have gotten ordained through the Universal Life Church to legally officiate a marriage. Some have done it to earn money either before or after they became famous. Others have done so to marry same-sex couples who may have struggled to find a willing officiant. Some celebrities have become ordained to perform legal marriages as part of their television programs. Carson Kressley sought ordination to marry a couple on an episode of the reality TV series "Queer Eye for the Straight Guy." 
Minister Kressley, I Presume
Carson Kressley is a television personality who came to prominence as one of five hosts for "Queer Eye for the Straight Guy" (later known as "Queer Eye"). The premise of the show involved five gay men, the Fab 5, who were experts in fashion, interior design, personal grooming, food and wine, and culture. They would lend their expertise to an individual, usually a heterosexual man, providing a makeover and offering guidance on food, lifestyle, and home decorating. Kressley was the fashion expert and provided a quick wit as well as an eye for style. 
Carson Kressley's career in fashion began in 1991 when he worked as an independent stylist. He joined the American fashion corporation Ralph Lauren in 1994, working in menswear and corporate advertising for the next eight years. In 2003, Kressley appeared on "Queer Eye" as himself for 100 episodes. His exposure on the series led to other opportunities that cemented his status as a media personality and fashion expert. Kressley has been a regular on "Good Morning America" and several shows on the E! network, providing makeover advice and critiquing red-carpet fashion from major awards shows, including the Academy Awards, the Golden Globes, the Primetime Emmys, and the Grammys. 
Episode 2 of Season 4 of "Queer Eye" featured a New York couple, Asher and Tsiliana, who met on a dating site — it was almost love at first sight. The duo struggled with planning their wedding, especially one that would suit both families, one Jewish, and one non-religious. They agreed to elope in Las Vegas where the Fab 5 threw them a wedding with Kressley officiating. 
The Wonders of Ordination
Because "Queer Eye" intended to make a positive impact on the lives of the real people featured, it was important that Asher and Tsiliana's marriage was legal. As an ordained minister, Carson Kressley was able to bring his wit and personality to the altar for the happiest day of a couple's life. Without those credentials, the ceremony would've been "smoke and mirrors" for the sake of entertainment. While a sense of humor may help make a wedding memorable, the officiating by an ordained minister is critical to make the union legal. 
Just as Carson Kressley served as the MVP for Asher and Tsiliana, you too can also help engaged couples become legally married. You don't need to attend seminary or join the staff at a local church to make it happen. Whether you've got the gift of gab or not, ordination through the ULC equips you to serve engaged couples facing unique challenges when it comes to tying the knot.